Luko entrusts Peanuts&Monkeys with its revolutionary entry into Spain.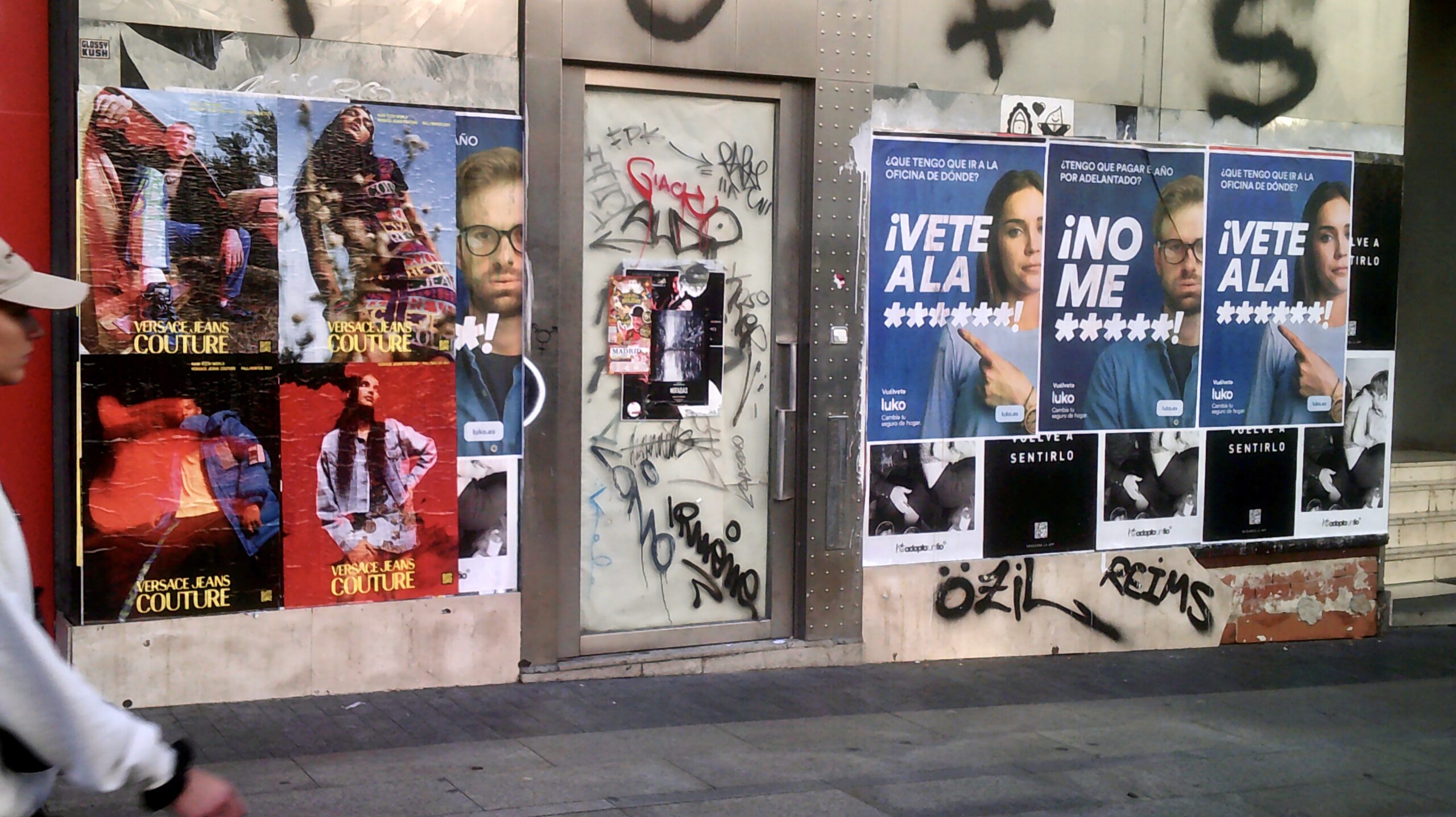 Luko, the first digital home insurance in Spain, has started a brand presentation campaign with the agency Peanuts&Monkeys.
The French insurtech, which arrived in Spain last July, has launched a branding campaign to announce its launch and communicate its purpose: to revolutionize the world of home insurance.
The brand's presentation campaign aims to reflect the current state of home insurance in Spain: little digitalization, slowness, ties with long-term contracts and a lot of customer frustration. Playing with the word "crazy", the company invites you not to resign yourself and to bet on a different way of doing things with "Luko". This is how to choose a digital, flexible and innovative home insurance. Luko is the only home insurance without permanence, with the best rating from its customers on the Internet and that moves away from an outdated and opaque sector.
"In Spain, the customer experience of traditional home insurance leaves much to be desired. It is a sector that resists change and in which there is still a conflict of interest that prevents claims from being responded to in an agile manner. At Luko we have changed the insurance model for a flexible, fair and transparent one, putting customers at the center". says Fernando de la Borbolla, General Manager of Luko in Spain.
And it is precisely on this shortcoming that the Peanuts&Monkeys campaign is focused. "We wanted to present Luko as an escape valve for a consumer tired of traditional companies"; "Luko has allowed us to say those things that we all think when the usual insurance fails us", say Joaquín Cobos and Mario Sánchez del Real, respectively.
The campaign, which will be developed mainly in digital media, includes 2 spots, 2 radio spots and various graphics, presenting the concept and the brand in Spain.
Luko's marketing managers for the launch are Fernando de la Borbolla and Berta Fargas. The agency's team, apart from those mentioned above, is made up of Ana Rega on the accounts side and Amador Pastor, Sergio Rodríguez and Rodrigo Fernández on the creative side.
About Luko
Luko is reinventing home insurance and services, putting customers, corporate social responsibility and technology at the center of its priorities. Founded in 2018 in Paris, Luko transforms the perception of insurance to create a truly positive experience. Co-founders Raphaël Vullierme (CEO) and Benoît Bourdel (CTO) have combined their expertise to create a company with a positive impact. Luko uniquely combines technology with transparency and social responsibility, Luko aligns its interests with those of its policyholders through its 'Giveback' program, and is committed to donating all surplus premiums to social causes chosen by policyholders.