Peanuts&Monkeys wins Agency of the Year and Platinum Award at the Luxury Advertising Awards.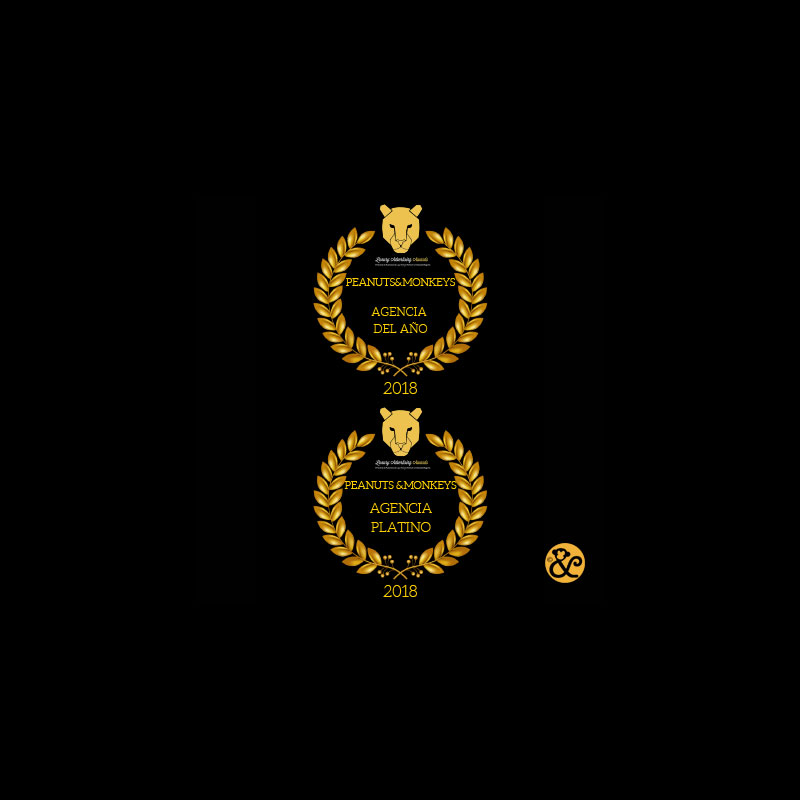 Last December 21, 2018, took place in the city of Marbella the Luxury Advertising awards, the Festival of Luxury Advertising, Premium Brands and Elegant Advertising. An event in which the evolutionary agency was positioned as the most awarded of the Festival for its "originality, humor and elegance as a personal seal".
With a total of 5 awards, Peanuts&Monkeys was honored as the Winning Agency, as the Best Agency of the Year, with the Platinum Award, Special Award as the most social advertiser for Ecovidrio and the Special Award for the Agency with the Best Contribution to Brand Development.
Without a doubt, the monkey agency ends 2018 in style.