And you, do you enrich or enrich?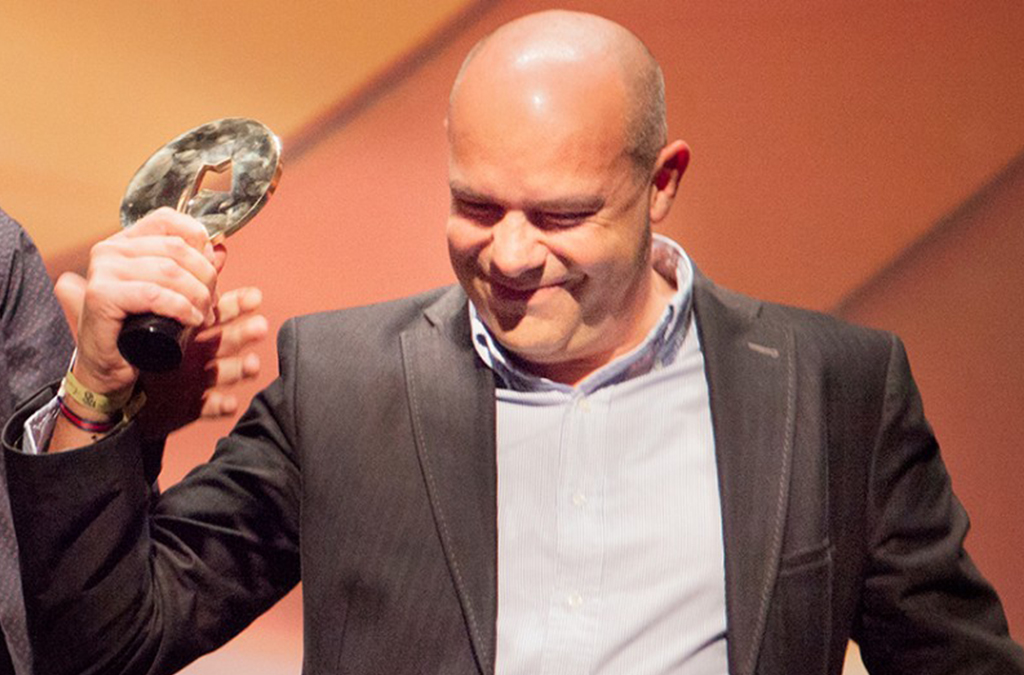 Article by Mario Sánchez del Real for Anuncios.
Spring is always a time of change, not so much in terms of politics, but rather in terms of finding a moment to reflect on what we do, how and why we do it.
Coinciding with the advertising festivals, I can't pass up the opportunity to talk about the implausible way in which I see our business being approached in general and at this time of year in particular.
The idea of seeing again campaigns that are strange to our eyes, simply because they never saw the light of day, or graphic images as beautiful as unpublished, will again be the majority of what we will find in the coming weeks, and this is worrying. Maybe some people don't even care anymore, because it is part of the usual landscape, but I do.
Although there are even worse things than making a badly cooked truchito. It is worse to do it voluntarily for an NGO and forget about it immediately after the festivals. For example, the video of iCONGO- The Indian Confederation of NGO's, sent to Terry Savage himself, the Chairman of the Lions festivals, to formally request him that, since in the lion hunting season the aid to India is multiplied, to please make the festival quarterly and so everyone is happy, they more lions and the NGO's more money. I put the link for those who have not seen it yet, because it really has no waste: www.youtube.com/watch?v=KW1AlvBFTww
These things are not cool, it doesn't make us look very good at least in terms of morals and it makes me think that we are satisfied with our own selfish reward, taking away some hope from others. Ugly. Here are born the clichés of egocentrism of this profession taken to the extreme.
As I don't want to be too preachy, I'll go back to cooking. Now that it is so fashionable to cook everything in weird, weird, weird ways, and there is talk of "deconstruction, gelling" or "spherification", as if we were talking about churrerías Perez. The big question is whether we cook or enrich our campaigns, like that famous Avecrem claim. Moreover, and if we do, do we enrich with our work the campaigns and the way our clients communicate, or do we enrich (not literally) ourselves, or our already "cliched" egos?
The well-known chef Ferrán Adrià, who moved away from the most conventional cuisine, did not want to eat the same old food at El Bulli and much less to make conventional cuisine. He decided to use a new technique, deconstruction, which is quite similar to advertising, actually.
Basically in a deconstruction, the idea is that the diner does not recognize the dish through the eyes, but through taste. The flavors and ingredients are maintained, but not the textures and shapes, so that everything changes, even though they are basically the same. A lot of good publi has seen this great one! Blessed madman Ferrán, Creative General Manager of honor.
We do not have a day of reflection as in the elections, but if we did, I do not think there would be any doubt, the absolute majority should be NO, "NO chef, we do not enrich", "we simmer the same old stew. We leave modernity, innovation and gastronomic creativity for the festivals".
How long will this sort of traditional stew by agencies and clients last? When will we be able to jointly find an outlet for good ideas and make them the central trunk of campaign actions, and not the "let's do what we have to do", and the innovation thing…, not today, tomorrow… (please, use this last phrase like José Mota).
Wouldn't it be the best candidacy to choose, one in which we could carry out those proposals in which we really believe, one in which clients know that by working as a team and trusting in creativity, we can go further and be more effective. A modern nouvelle cuisine, where agencies find satisfaction in the day's work itself, where the seasonings and flavors of the projects themselves are more important than case studies? Well, that's just it…
By the way, my admired Ferrán, although in my case I like to enrich rather than cook, I prefer a good Avila T-bone steak, with coarse salt and potatoes that look like potatoes. Sorry.